Best Grahics Designing Institute in Chandigarh.
Graphic Designing course in Chandigarh
The perfect course for the modern day artists who want to develop an expertise at all major graphic designing tools, programs and softwares used across the globe for developing stunning graphics – beautiful banners and eye-catchy videos.
Webtech Learning benefits
Rs. 35,000/-

 Rs. 25,000/- Only
Save Rs. 10,000/- on Diploma course!
Join the Best Graphic Designing Course in Chandigarh
Enroll in our 2 Months Professional  Course designed for Sincere Learners.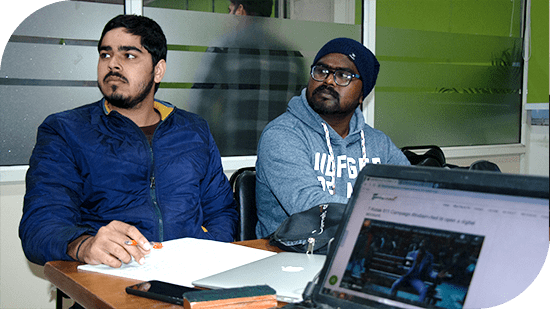 Graphic Designing – Adventures in creativity
Graphic design is the art of visual communication that combines images, words, and ideas to convey relevant information to an audience, especially to produce a specific effect, such as arousing interest in any product or service or getting any engagement from a target customer.
There are numerous opportunities for both fresher and experienced graphic designers in all small-scale, medium-scale and large-scale enterprises. The remuneration paid is also decent enough, making it an all-time favourite profession among creative individuals.
Here you can choose/customize your course syllabus according to your need.
Our counselor will help you to choose best course for your career, before start the course you can get free demo class. 
Automation Testing Course
The course modules have been hand-picked by our dedicated team of graphic designing experts, so that you get to learn all important concepts with ease in the least possible time. This course includes the following topics.
Gagan Kumar holds a bachelor's in computer science engineering. He has been training individuals in web designing and graphic designing for more than 7 years now. He believes in passing on his expertise to as many individuals as possible; as a result, he has so far trained 1000+ students.
Before starting out as a trainer, Gagan spent his initial years working for many renowned web and graphic designing firms. However, soon he found out that he was gifted with top-notch training skills; hence he quit his job and put his skills to use by joining Webtech Learning.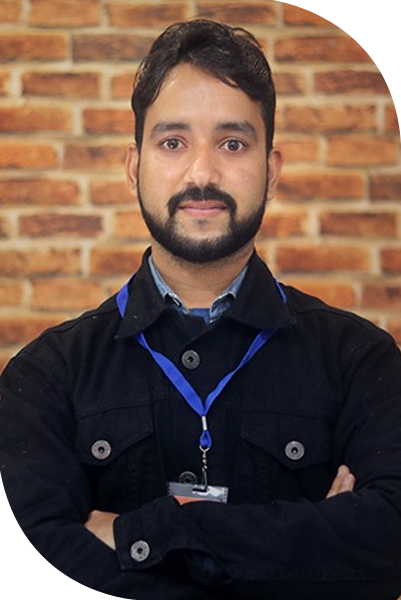 What our students have to say
Here are a few of our alumni members sharing the experiences of their Graphic Designing course at Webtech Learning. You too can be among these happy faces; all you need to do is fill out the contact form or get in touch with us through our support.

"I was looking for a good institute to learn graphic designing. Running a quick search on the internet brought me to Webtech Learning. Here I learned as many as 3 software namely Photoshop, Illustrator and Corel Draw. I thank Webtech Learning for my new skills. Highly recommended."
– Abhinav 

"Hello everybody! My name is Ashish Sharma. I came to Webtech Learning for graphic designing. Here I learned different graphic designing tools such as Photoshop, Illustrator and Corel Draw. I started with photoshop and the journey was great. Highly recommended!"
– Ashish Sharma
What you will get at Webtech Learning?
Webtech Learning is your one-stop institute to learn digital marketing, programming languages, graphic designing, and video editing. With the flexibility of choosing between online and classroom batches, our highly-detailed courses have been specifically designed for students, working professionals and entrepreneurs. Here's what you'll get at Webtech Learning: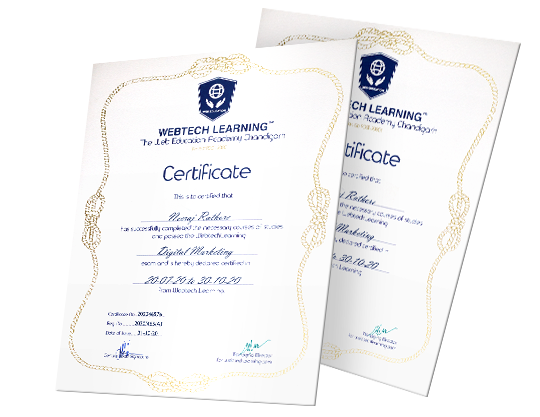 Frequently Asked Questions