Best Software Testing Training Institute in Chandigarh
Software Testing Course in Chandigarh
With Webtech Learning's Software Testing course, you will become an expert at finding out errors and bugs in applications, softwares and other tools. Many IT companies invest a lot in their testers; as a result, this field remains the favourite among both IT and Non-IT professionals around the world.
Webtech Learning benefits
Rs. 45,000/-

 Rs. 35,000/- Only
Save Rs. 10,000/- on Diploma course!
Join the Best Software Testing Course in Chandigarh
Enroll in our 3 Months Professional  Course designed for Sincere Learners.
Software Testing – An evergreen field of opportunities
Software testing has been a favourite field of profession even among those who do not hold an educational degree in information technology. This is because of two reasons primarly.
The first reason is the flexibility that this field offers. Anybody can take up a course in software testing and become a 'pro' in a matter of months. The second reason is the number of opportunities that it presents. Every IT firm is always on the lookout for skilled testers who can deliver.
Here you can choose/customize your course syllabus according to your need.
Our counselor will help you to choose best course for your career, before start the course you can get free demo class. 
Automation Testing Course
With this software testing course, you will learn both manual and automatic methods of testing new applications and softwares. Get ready to enhance your skill set and improve your chances of landing a promising job.
Neeraj Kapoor holds a bachelor's degree in IT and is an ISTQB certified quality analyst with over 5 years of experience in training individuals in the field of software testing. She believes that software testing is a very promising field, with job opportunities for everyone.
Before starting to work as a software testing trainer, she spent her initial years testing various projects in renowned MNCs. An expert at both manual and automation testing tools, Neeraj helps many testers keep up-to-date with the latest happenings in the industry, through her blog.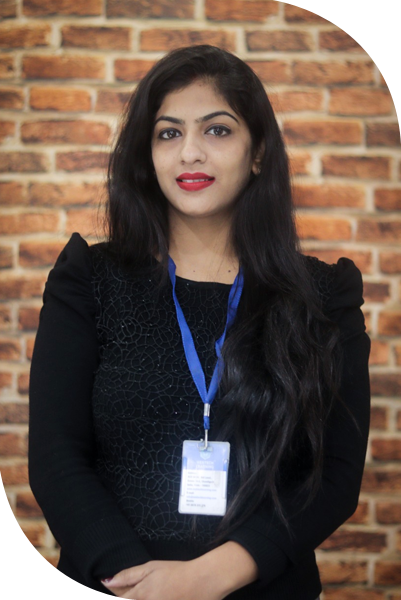 What our students have to say
Here are a few of our alumni members sharing the experiences of their Software Testing course at Webtech Learning. You too can be among these happy faces; all you need to do is fill out the contact form or get in touch with us through our support

"I was thinking to go abroad, so I decided to do a software testing course before leaving. I found Webtech Learning on Google. Although the course may seem tough, the trainers make it very easy to grasp. Now I am working at an MNC."
– Sara

"I have been working as a manual tester at Infosys. I Came to Webtech Learning to enhance my knowledge at automation. The faculty is very experienced and professional. I carried out my project using Selenium WebDriver. The knowledge gained has helped me immensely in cracking interviews."
– Preeti
What you will get at Webtech Learning?
Webtech Learning is your one-stop institute to learn digital marketing, programming languages, graphic designing, and video editing. With the flexibility of choosing between online and classroom batches, our highly-detailed courses have been specifically designed for students, working professionals and entrepreneurs. Here's what you'll get at Webtech Learning: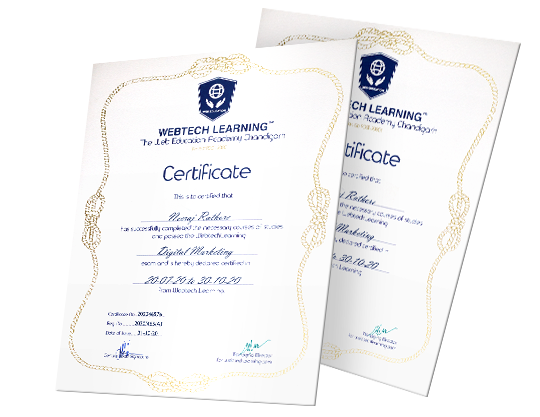 Frequently Asked Questions