Leading Web Designing Institute in Chandigarh
Advanced Web Designing Course in Chandigarh
Gain the skill of making impressive, attractive websites with Webtech Learning's innovative web design course. This course focuses on both the aesthetic portion and the functionality part of a website in a very well-detailed manner. Earn a certification in web designing today and showcase your talent in front of employers.
Webtech Learning benefits
Rs. 45,000/-

 Rs. 35,000/- Only
Save Rs. 10,000/- on Diploma course!
Join the Best Web Designing Course in Chandigarh
Enroll in our 3 Months Professional  Course designed for Sincere Learners.
Web Designing – The art of making great websites
A website is a business' virtual identity. And any website which has a poor interface and does not function well is bound to bring losses and dissatisfaction. Therefore it is imperative that you have a good-looking website with amazing functionality and speed.
Through Webtech Learning's web designing course, you will master this art in just 3-6 months. Notably, the demand for web designers is always high – regardless of the situation of the industry.
Here you can choose/customize your course syllabus according to your need.
Our counselor will help you to choose best course for your career, before start the course you can get free demo class. 
Automation Testing Course
Through this website designing course, you will master the skill of making websites that will not only boast a beautiful user-interface but also possess great functionalities.
Gagan Kumar holds a bachelor's in computer science engineering. He has been training individuals in web designing and graphic designing for more than 7 years now. He believes in passing on his expertise to as many individuals as possible; as a result, he has so far trained 1000+ students.
Before starting out as a trainer, Gagan spent his initial years working for many renowned web and graphic designing firms. However, soon he found out that he was gifted with top-notch training skills; hence he quit his job and put his skills to use by joining Webtech Learning.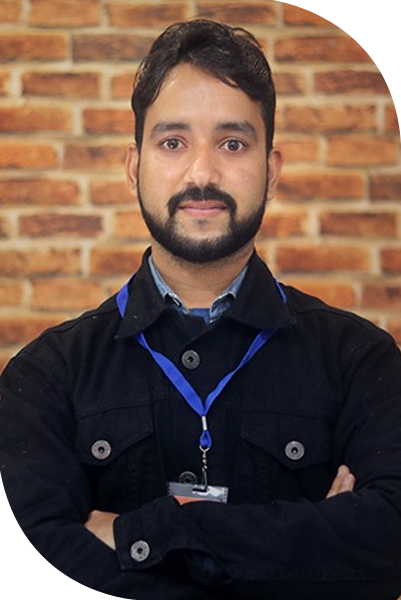 What our students have to say
Here are a few of our alumni members sharing the experiences of their Web Designing course at Webtech Learning. You too can be among these happy faces; all you need to do is fill out the contact form or get in touch with us through our support

"I have 8 years of corporate experience and spent the last 3 years in the US. Since childhood, I was fascinated by designing so I took up a course in the same. I came to Webtech learning after reading positive reviews on Google. The environment is conducive to learning – I learnt html, CSS, bootstrap and many other concepts."
– Nimesh

"I took up a web designing course as this is a very creative field. I learned to design templates using photoshop and then built a website with them using HTML and CSS. I recommend Webtech Learning to everyone – the culture is amazing and the faculty is really helpful."
– Garima
What you will get at Webtech Learning?
Webtech Learning is your one-stop institute to learn digital marketing, programming languages, graphic designing, and video editing. With the flexibility of choosing between online and classroom batches, our highly-detailed courses have been specifically designed for students, working professionals and entrepreneurs. Here's what you'll get at Webtech Learning: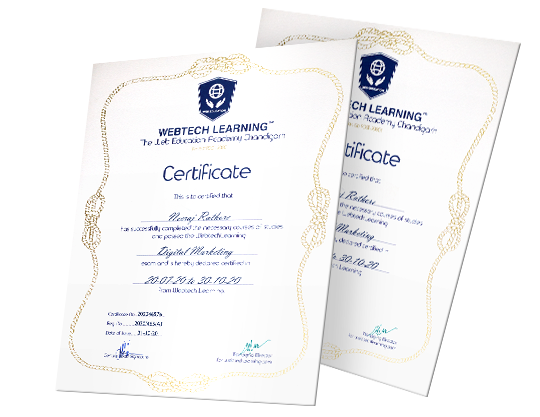 Frequently Asked Questions