What to do after btech in electronics and communication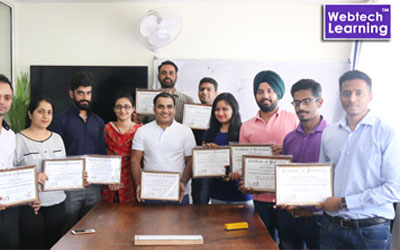 What to do after btech in electronics and communication – Electronics is one of the largest growing sectors of the world. B.Tech in Electronics and Communication Engineering is a graduate degree in Electronics.
After completing the degree graduates can either go for higher studies or they can look for jobs. Numerous higher study options are available for B.Tech in Electronics and Communication Engineering graduates. Also the chances of getting a job are also very high.
If you pursue further studies and specialise in a particular subject, you can earn more salary. It will also give you an advantage during interviews. Higher studies will make you confident and, of course, help you build in depth knowledge of the subject.
Thing that you want to do is the best thing..
First of all . Make sure you are clear with your  thoughts as there are various opportunities are available after pursuing b.tech in electronics and communication. are you looking for a job or looking for pursuing a higher study.If you wish to pursue a higher study then go for a M.tech in Electronics & Communications Engineering. if you wish to go for a job then start working on sharpening your skills as there are various companies looking for hiring E&C Engineer.
And nothing is easy. However if you like some thing then it is more fun and enjoyment.
So if you love to study/teach, go for GATE and then M Tech.
if you need an IT job after spending 4 years in B Tech, ask your seniors who are in Infosys/Wipro/TCS on how to crack IT interviews (and also make sure that you are okay with upto 18 months of wait for joining)
if you wish to be an entrepreneur, join a startup now. Govt is encouraging students to be entrepreneur and create jobs and not to be 'corporate monkeys'.
People say that there is no scope for EC students in India. Well its not completely true.
There are lots of new electronics, VLSI, Embedded systems startups and old companies you can look for a career in, assuming you have interest in pursuing you career in the same sector, (which is sometimes not there). Initially struggle is required but later on you will have satisfaction and a better package.

You can prepare for government exams like IES, DRDO, ISRO, public sector but this will require great mental strength and perseverance. If you succeed, its the best that could happen.
Alternatively, You can go for an IT sector job. There are not lots but you can ofcourse get one available depending on the skills you possess. Initially it won't be much fun but later on the perks are relishable. But you will face very tough competition from your counterparts who are from IT/CS. Additionally
You can go for higher studies. MBA or MTech (GATE) again based on your interest. My advice would be, to decide if you have managerial interests or want to do some technical research work in the field. Please just don't do it for the sake of it.
You could join a start up or could begin your own and become an entrepreneur. Our country needs lots of them. Government has many programmes to encourage and support both financially and intellectually if you have a good idea. Please refer to somebody who has information on this or you could check online..
If you wish to be an electronics engineer (and not just a degree holder) play with electronics, learn embedded. android apps, make projects around internet of things, buy embedded kits. Join a startup now when you are still in college.
And there are plenty of other options.
Do what you love. love what you do.
Typically people go for:
those interested in IT, do some programming courses and projects
those interested in embedded, do some embedded course and projects
those interested in telecom opt for courses like those in CETTL (MTNL) and get hands on telecom environment
those interested in networking opt for CISCO type courses
Further pl check your own interest:
go online and fill your inputs in mission  builder by Franklin Covey, about where you want to be ten years down the line.
Are you geared more towards technical  (may opt for MS, M Tech) or management (MBA, MMS,  PGDM)
Since you are in third year the coming period is critical. What best you can do is:
revise your fundamentals
do some small project in vacation in some small scale company/ NGO/in college. Prefer a live project.
Polish your soft skills
Read a few good books: The SECRET- Rhonda Byrne, Seven Habits- Stephen  Covey, You Can Win- Shiv Khera etc.
Also choose your project very carefully:
If you are planning MS/ MTech then you may opt for a research project.
If you are planning for MBA/ placements  then you may opt for a live project.
There are quite a few options you have for this:
1. You can forget all the Electronics you have learned in the past 4 years, join any IT company, product or service based and start your career.
2. Or you can join IT company from campus placement, do not change company, stay there for 3-4 years, you'll go Onsite, there get settle.
3. Try out for some core VLSI company from on/off campus. Make it happen and start earning.
4. Prepare for IAS for 1-2 year, clear the exams and interview and become an IAS Officer.
5. Forget everything you learned, gather some courage and money and start your own business or startup and start earning.
There are two options available after completing B.Tech in Electronics and Communication.
Option 1: Take up job
There are many good opportunities for jobs available after completing B.Tech ECE. One can start a career by entering into State Government department jobs. To get a job in the government sector, one has to qualify in the written test conducted by State Public Service Commission.
There are also many opportunities in the Central government departments like Defence, Railways, All India Radio, Airport Authority of India, Post and Telegraph, Indian Engineering Services, etc. One can get a job in Central Government departments by qualifying in the tests conducted by Union of Public Service Commission (UPSC) and Staff Selection Commission (SSC). One can find the notifications for such vacancies in their official websites.
One can also start a career in public sector firms. Some of the public sector firms that recruit candidates who have completed B.Tech in Electronics and Communication Engineering are listed below.
Bharat Sanchar Nigam Limited
Bharat Electronics Limited
Bharat Electricals Limited
Oil and Natural Gas Corporation Ltd
Steel Authority of India Limited
Mahanagar Telephone Nigam Limited
Indian Space Research Organisation
Indian Oil Corporation
These companies conduct written tests and interviews. One can find the notifications for these jobs in their official websites and in the leading newspapers.
There are many private companies that recruit engineers in B.Tech in Electronics and Communication. Some of them are Reliance, Nokia, Tata, LG, Wipro, Infosys, TCS, etc.
Option 2: Higher education
You can go for higher studies. MBA or MTech (GATE) again based on your interest. My advice would be, to decide if you have managerial interests or want to do some technical research work in the field. Please just don't do it for the sake of it.

Can't work under someone?
Work for yourself. Identify the market. There are innumerable sections where development or insertion or engineering is needed. Just be open to all you get to see n hear.
All The Best… 🙂
Other Job Oriented Option for  btech in electronics and communication Students:
if you didn't get any job and you don't want to go for higher studies then you can go for professional course. like:
these course will help you to get job in IT Sectors.
Thanks 🙂
for any discussion or query you can contact us:
Contact Us:
Name : Webtech Learning – Web Education Academy
Address : SCO 54-55, 3rd Floor, Sector 34-A, Chandigarh, India
Phone No : 91-9915337448, 91-9878375376
Email: info@webtechlearning.com